This post uses affiliate links
I took my first international trip post-pandemic times, and I choose Bogota, Colombia. Colombia welcomed healthy US travelers back on September 21st and have taken precautions to protect both travelers and their citizens. For tips on traveling to Colombia, here is my experience and recommendations for a healthy and fun experience!
Before You Go
COVID Testing is Required
A negative COVID-19 PCR test is required for entry to Colombia no more than 96 hours in advance. Depending on your area, tests are coming back between 2-5 days. We chose to get ours at CVS pharmacy through their drive-through COVID testing. The test was zero cost with our insurance, and we received the test results back in 2 days! Tip: I would mention this test is for travel and when you are leaving. Some places will try their best to get it to you in time.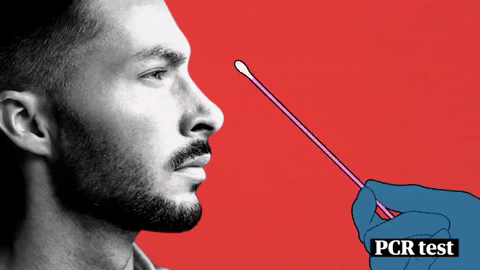 Check-Mig Registration
You can register 24 hours in advance for entry to Colombia. I would highly suggest you do this within 24 hours because they check to see if it is filled out as soon as you step off the plane. They will not let you proceed to customs without seeing the confirmation. Take a screenshot of the confirmation just in case you're not able to bring your email up.
Bring a comfortable mask.
Be prepared with masks that you feel comfortable in. You will be required to wear a mask everywhere in Colombia. Depending on which airline you take, the masks with vents will not be accepted, and gator necks will need to be double-sided.
Day of Traveling Experience
Who we flew
We booked our flights through Spirit Airlines to Bogota, Colombia, and they are by far the cheapest option. We had a quick layover in FLL, and the flight was full. I know this may cause apprehension, but I felt safe knowing everyone had a negative COVID test. Every flight was on time, leaving and coming back.
Arriving at the airport
Get to the airport slightly earlier than you normally would arrive. We flew through spirit, and they are required to check your COVID test before boarding the plane; this took a while because most of the travelers were going to Colombia. They will calculate the test time down to the hour. One person in front of us was over by 2 hours, and they were denied boarding.
Leaving and entering customs
Be prepared to show your COVID test at least 4 times. Before boarding the flight, we had to show it leaving Tampa, before leaving Ft Lauderdale, and before entering the customs line in Colombia. It is tedious, but I felt at ease knowing they check that thoroughly. When you step off the plane, you are required to sanitize and go through an infrared temperature scanner. Then, they recheck your temperature before entering the customs line. If you entered the Check-Mig information in advance, the customs process goes very fast.
During Our Stay
Where we stayed
We stayed at the Hotel Rosales Plaza in the Chapinero neighborhood. This is a 4-star hotel, and we chose it because of its walkability to restaurants and its beautiful views. Some amenities like the gym were unavailable due to COVID restrictions, but we enjoyed the free breakfast!
The people and availability of activities
In some countries, you hear about things being closed or restricted because of COVID restrictions. For the most part, everything we wanted to do was available. You have to sanitize everywhere you go, though! Every business and activity has a sanitizing station where you step on a lever, and it presses down the sanitizer pump. This is a more hygienic way to sanitize because you do not have to worry about everyone touching the pump. Before entering businesses, you have to wet your feet on a sanitation mat then a drying mat.

Everyone wears masks
I did not see anyone without a mask anywhere! People are wearing them outside and inside. Everyone follows the COVID precautions and trusts the scientists' recommendations. If you do not have a mask on, you will be looked at crazy so get used to it!
Tours and Suggested Activities
Tours were able to resume ironically the day we arrived in Bogota, so we were the first people in 7 months for all of the tours we booked. I chose smaller companies because I wanted to give back to the local people without work while tourism was halted. I booked them through Get Your Guide, Viator, and Airbnb Experiences. Of course, I chose more active activities!
We booked two tours with The True Colombian Experience, and we were so happy with our tours! Our guide was Freddy, and he is an official tour guide in Bogota. The first tour was a food tour in the neighborhood of Candelaria. This area is the origin of Bogota and contains the president's house! He was very knowledgeable about the history of Bogota, Colombia. The tour was about 3 hours. It started with a cooking class, and then we walked and tried traditional Colombian dishes.
For those that know me, know I love going to coffee farms in different countries! We booked a 5-hour coffee tour on Get Your Guide unknowingly with Freddie again! The coffee tour was done at a smaller farm, La Campesina, owned by a woman farmer. Of course, I said, sign me up! We had a full day equipped with breakfast and lunch!
Carlo is a local guide who took us on a hiking tour to Chicaque, the Mist Forest. Airbnb Experiences resumed their in-person tours on October 22nd, in Colombia, so we were the first to book with him! It was just us two on the hike, but he only takes a minimum of 5 people. The hike is beautiful but very challenging. I consider myself pretty fit, and I had moments where I needed to stop. The elevation combined with a totally uphill hike on some trails will leave you exhausted after. Eat a big breakfast and have plenty of rest the night before. I would wait to schedule this tour a day or two after you arrive to get used to the elevation.
Restaurants
Many of the restaurants had outdoor seating options and even cool domes for isolated eating on the street! They have blocked off pedestrian streets to allow restaurants to expand outside, and every restaurant had QR code menus. Because all of our tours provided food, we went to a few restaurants, but here are the ones we visited that are worth trying!
Andres Carne De Res
Armadillo
Crepes and Waffles
Chef Burger Zona
Shoyu
Recetas de la Abuela
Overall
I felt very safe in Bogota, Colombia. Of course, you have to be cautious of your valuables when walking in a crowd, but everyone is happy to see tourists return! Because of the compliance with the COVID regulations from everyone, I did not worry about contracting COVID while abroad in Bogota, Colombia.