5 Platforms Cultivating More Diversity and Inclusion in Fitness
A few weeks ago, I wrote "Why The Health and Fitness Industry Needs to Focus on Diversity," and gave you the reasons why the health and fitness industry lacks diversity. Now, I want to provide you with the resources to achieve a more inclusive environment. When looking for informed, in-depth advice, these platforms all have an array of resources at hand.
From coining the term toxic fitness culture to hosting webinars to teach other professionals how to be more inclusive, I found these platforms very informative. To be better, you have to take actionable steps to unlearn unconscious bias. If you want experienced resources to improve diversity in your wellness space, I suggest you check out these five content educators.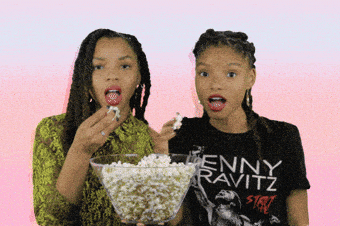 The commando fitness collective was created by Sonja R. Price Herbet, a pilates instructor, who created the black girl's pilates platform. The self-described "Angela Davis" of fitness, Sonja, is committed to improving black female representation in health and wellness. Check out Sonja's webinars for fitness professionals to engage in anti-racism.
Decolonizing fitness is a platform that promotes the decolonization of fitness through education. It seeks to reimagine fitness as more inclusive and less toxic. They provide affordable trans and disability-friendly health and wellness services for all body types. One of the main things that drew me to this platform was Ila Parkers' definition of toxic fitness culture.
According to inclusive fit they believe, "that fitness should be equal parts productivity and inclusion." It was created by fitness instructors for other instructors of diverse backgrounds as a space for collaboration and promotion. This platform is all for breaking down the wall of homogeneity in the fitness industry. Join the community that provides a safe space for all.
With all of the chaos going on around us, it is essential to protect our mental health. Seeking therapy is a necessary need for members of communities that deal with inequalities daily. According to inclusive therapists, "All identities in all bodies deserve equal access to quality, culturally responsive care."  This resource is to help you find the tools you need to feel heard by your therapist. Find someone who understands and advocates for you.
Chrissy King is a fitness coach that educates wellness professionals on anti-racism. She even has a crash course on the subject that you should take! I love how she promotes body positivity in health and wellness because fitness does not correlate with thinness.
The Bottom Line
Although these are just a few examples of the vast amounts of education out there, I can't do all of the work for you. Use these platforms as a starting point for your journey to dismantle limiting behaviors in health and wellness. I am sure these platforms will lead you to others.
Diversity and inclusion in the health and wellness space is more than just a race issue. We have to break down the stereotype that being fit and healthy is for one group of people. Negative behaviors towards those who are marginalized, do not belong in health and wellness.
To My Health and Wellness Pros:
Your mission should focus on making people better and not adding to their stress. It is up to you as professionals to seek the proper training and tools necessary to tackle the issues of all that come through your doors.  If that is something you are not interested in, then why are you promoting health and wellness? 
Pin Me!