Mental Health Awareness Month: You Are Not Alone
May marks mental health awareness month, and this year's message is you are not alone. The purpose of mental health awareness month is to raise awareness of those living with mental health issues and reduce the stigma of mental and behavioral health issues. We must make mental health a priority and stay connected to our communities.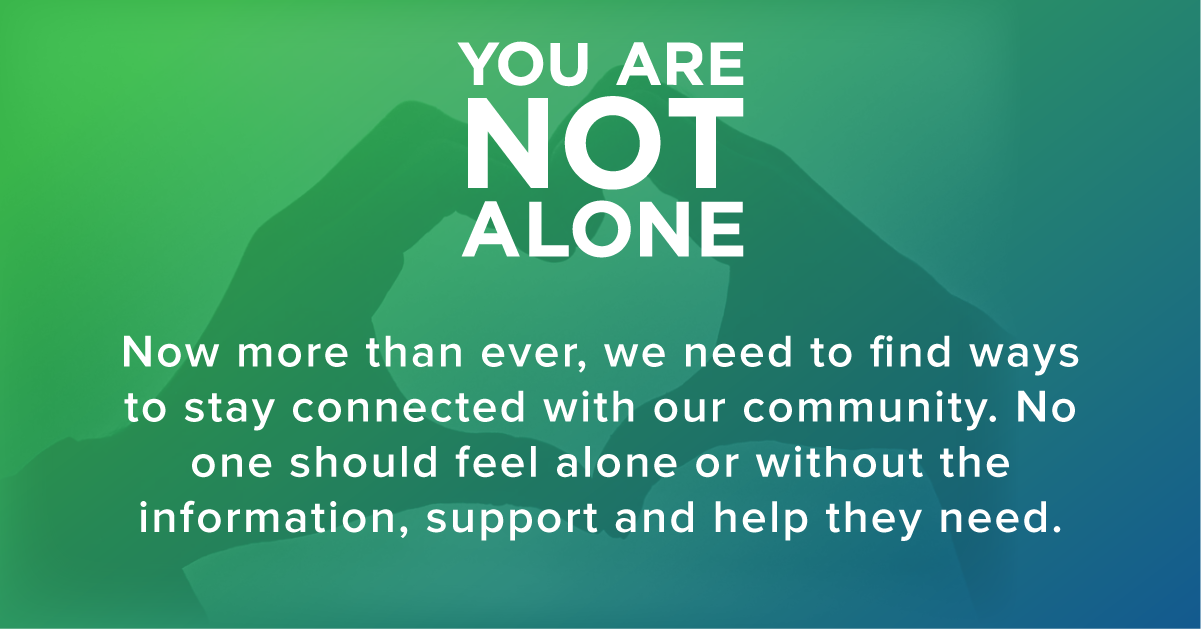 According to the National Alliance on Mental Illness, 1 in 5 U.S. adults experiences a mental health condition each year. It's important to reduce the stigma of mental health issues because often, the stigma stops people from seeking help. We must learn how to cope with our mental health issues and support others around us struggling.


Did you know that 50% of women reported their stress has increased in the last 5 years? Even recently, a record number of women left the workforce due to stress experienced at home. In addition, depression and anxiety are the most common mental health problems in women. It's important to address these issues because mental health conditions like stress, anxiety, and depression can manifest physically in the body. In fact, people with depression are at a 40% higher risk of developing cardiovascular and metabolic conditions. With heart disease being the number one killer in women, the stress levels in women are something to pay attention to.
If you want more information on how to cope with stress, here are 7 strategies to manage stress
How to Help Someone Dealing With Depression and Anxiety
Mental health first aid provides helpful tips to help our loved ones with depression and anxiety. Here are their suggested tips to help them feel not alone.
Assess risk for self-harm or suicide- Address if they are experiencing any suicidal thoughts or a panic attack first. The assessment can be done over the phone, text, or on social media. If you think there is immediate danger, call 911. Check out this mental health first aid list for how to assess for suicide or harm.
Listen without judgment- ask questions about how they feel and how long they have felt that way. Listen actively to show that you care.
Give information and reassurance- Let them know you are here to help and that it is okay to feel what they are feeling.
Encourage professional help
Offer self-help strategies
How to Support Somone Struggling Mentally
No one is immune to mental health problems; this is why it is important to show empathy to someone struggling. As a friend or family member, your support can aid in a person's recovery. According to mentalhealth.gov, one thing you can do is, learn about the signs and symptoms of a mental health issue. Hopefully, by catching the warning signs early, we can prevent crippling effects on the lives of our loved ones.
If you suspect someone may be dealing with a mental health issue, encourage them to seek professional help to get a proper diagnosis. Start the conversation to offer support and emotional reassurance. Questions like:
Is everything ok? I want to talk about what you may be feeling.
What can I do to help?
It may help to talk with someone with a similar experience. Do you know anyone that has a similar experience to talk with?
Guide them through this time and include them in activities to let them know they are loved and appreciated. Give them grace and offer compassion. Offer as much support as possible without being overbearing.
How to Cope with Your Mental Health Issues
Everyone's struggle is different, but here are some tips to help.
Set Boundaries
Use Self-care Techniques
Acknowledge how you feel
Volunteer
Meditate
Seek professional help
Practice gratitude
Hopefully, by showing those in our communities that they are not alone, we can help them live up to their fullest potential. When we help others through their struggles with mental health, we maintain our own positive mental health. For other resources on mental health awareness month, please check out the National Alliance on Mental Illness.