Have you ever seen that holiday commercial with a train that is chugging around the bend, chanting, "The holidays are coming!" Yes, they are coming; for some, this can be an overwhelming time of year. Between the added stress from global issues and trying to have a semi-normal holiday season — healthy habits can become derailed over the holiday season.
So beyond getting your annual flu shot, there are plenty of ways to arm yourself to stay healthy this year. Let's take a look at wellness tips to practice now — you'll be thanking yourself for doing so later.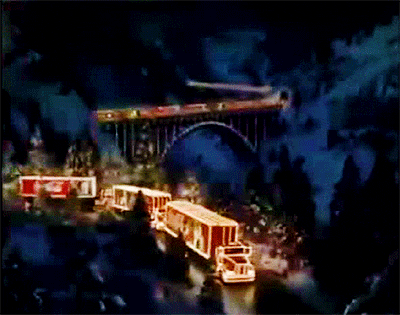 Stay active, but don't stress!
This may seem simple, but when your schedule starts to fill up with work and one-holiday commitment after the next, it can get complicated. This can make it hard to stay active and increase stress levels. Increased stress raises the stress hormone cortisol in the body, which can weaken your immune system. When your immune system is weak, there is an increased risk of catching a sickness when you come in contact with others or at your small gatherings.
Luckily, you can easily incorporate activities without sacrificing your time with loved ones. Take a look at your community activities. Usually, holiday-themed walks make for a fun new holiday tradition with your family and friends outdoors. If you're not into doing your local thanksgiving run/walk, most gyms are open for modified hours. Sometimes they provide special classes for a good burn. Check your local gym for details. A plus, Exercise is a natural stress reliever too!
Check out these other holiday safety tips from the CDC to support COVID-19 considerations.
Stay Hydrated
The human body is 60% water. Natural functions like sweating cause us to lose water daily, so it is important to replenish our stores. Water has vast benefits to help you stay healthy. With most of the holidays occurring in fall and winter temperatures, it can leave your skin dry and cracked. Proper hydration keeps your skin moisturized and youthful, so you look your best for endless photos and video chats during the holidays.
Have you ever been so busy that, eventually, your brain feels cloudy? Dehydration affects your energy levels and brain function. When our schedules are packed, it is easy to feel run down. Stay hydrated to energize your muscles and mind to stay in the holiday spirit. Not sure where to start? Experts suggest at least 8 cups a day to trigger the benefits of water!
Everything in Moderation
Holiday gatherings often come with an epic spread of rich foods but don't feel pressured to stuff your stomach like a turkey. Let yourself indulge in a few, but be smart. Follow this wellness tip to trick your brain and grab a smaller plate. If you have the biggest plate, you're more likely to load up on more food. As a rule of thumb, add veggies first, then protein and carbohydrates last. Now you have the least amount of room for the foods that are less nutrient-dense.
Food Selection
When selecting which foods to try, pick the foods you wouldn't typically eat weekly. For dessert, use the smallest plate to set a limit. Although it is a special occasion, do not eat more than normal. Remember, it is okay to bring home a plate to eat the next day! Pay attention to how your body responds to the foods you eat. Have you ever woken up the morning after a gathering only to be swollen from all the high sodium foods?
Be in the Moment
The most important thing about the holidays is family and friends. Make it about the fellowship and strengthening connections with others. If you are out at an event, focus on the great conversation and meeting new people over stressing about the food you will eat. Drink plenty of water to stay at your best, and do something active with the ones you love.