Airbnb released its 2022 summer travel trends list based on guest searches in the first quarter. With the world opening up and more people feeling comfortable traveling internationally, there will be increased demand. If you go to these top international travel destinations, you will want to find things to do. Here are my recommendations for the top outdoor activities to book at each destination.
This post contains affiliate links in which I may earn a small commission if you decide to purchase at no additional cost to you. I only post things I would do or have done.
Venice Italy
Of course, when you think of Venice, Italy, a Gondola ride comes to mind. But one of the most popular outdoor activities is a food and wine walking tour; Experience Venice like a Local: 5 Cicchetti and 5 Wine Stops. One traveler mentioned, "Lots of walking on this tour, so wear your most comfortable shoes- and there really isn't a chance to sit down." Get a great workout while enjoying amazing food! Two of my favorite things to do!
Nassau, The Bahamas
Other than swimming with the pigs, there is a trend with Nassau's most popular tour! Another eating and walking outdoor activity with Nassau Food Tasting and Cultural Walking Tour. One traveler said, "cultural information, food, historic sites, informed guide…we went to places we never would have on our own. We enjoyed walking around Nassau at a comfortable pace."
Capri, Italy
When you think of Capri, Italy, picturesque water views come to mind. Of course, the most popular outdoor activity is just that a boat ride. The Capri Island Boat Ride with Swimming, Sites and Limoncello combines the top activities to do there. According to a traveler, "I highly highly highly recommend this tour… Swimming in between the Faraglioni is an experience you do not want to miss!"
Puerto Escondido, Mexico
Puerto Escondido is a port town in the Oaxaca region of Mexico. Of course, its most popular outdoor activities include the beach. The top activity is the sea turtle release on Palmarito Beach, including hotel pick-up and drop-off.
Tamarindo, Costa Rica
When you think of Costa Rica, you think of the rainforest and ziplining as the top thing to do. In Tamarindo, the top outdoor activity, according to Viator, is surf lessons. This activity is perfect for all ages, and according to a traveler, it's "Highly recommended for anyone interested in learning the fundamentals of the sport!"
Quepos, Costa Rica
Quepos sits at the gateway to Manuel Antonio and is one of the best places in the world for big game sportfishing. There are many popular outdoor activities to do in Quepos, Costa Rica, but one of the most popular is white water rafting. One of my favorite things about this tour is it includes breakfast and lunch!
Florence, Italy
Florence, Italy, is known for its wineries and museums, but there is always something active to do. If you want a day to experience an active outdoor experience, check out the highly-rated Cinque Terre Day Trip from Florence with Optional Hiking. One traveler tip, "The hiking trail can be a bit challenging, especially in the rain, so be prepared for a significant hike over very rocky terrain." It seems like an excellent workout for the fit traveler!
Santo Domingo, Dominican Republic
Santo Domingo is the capital of the Dominican Republic and is one of the oldest cities in the Caribbean. The most popular outdoor activity is the best-kept secret tour on Airbnb experiences. The two-hour walking tour will introduce you to popular areas in Santo Domingo.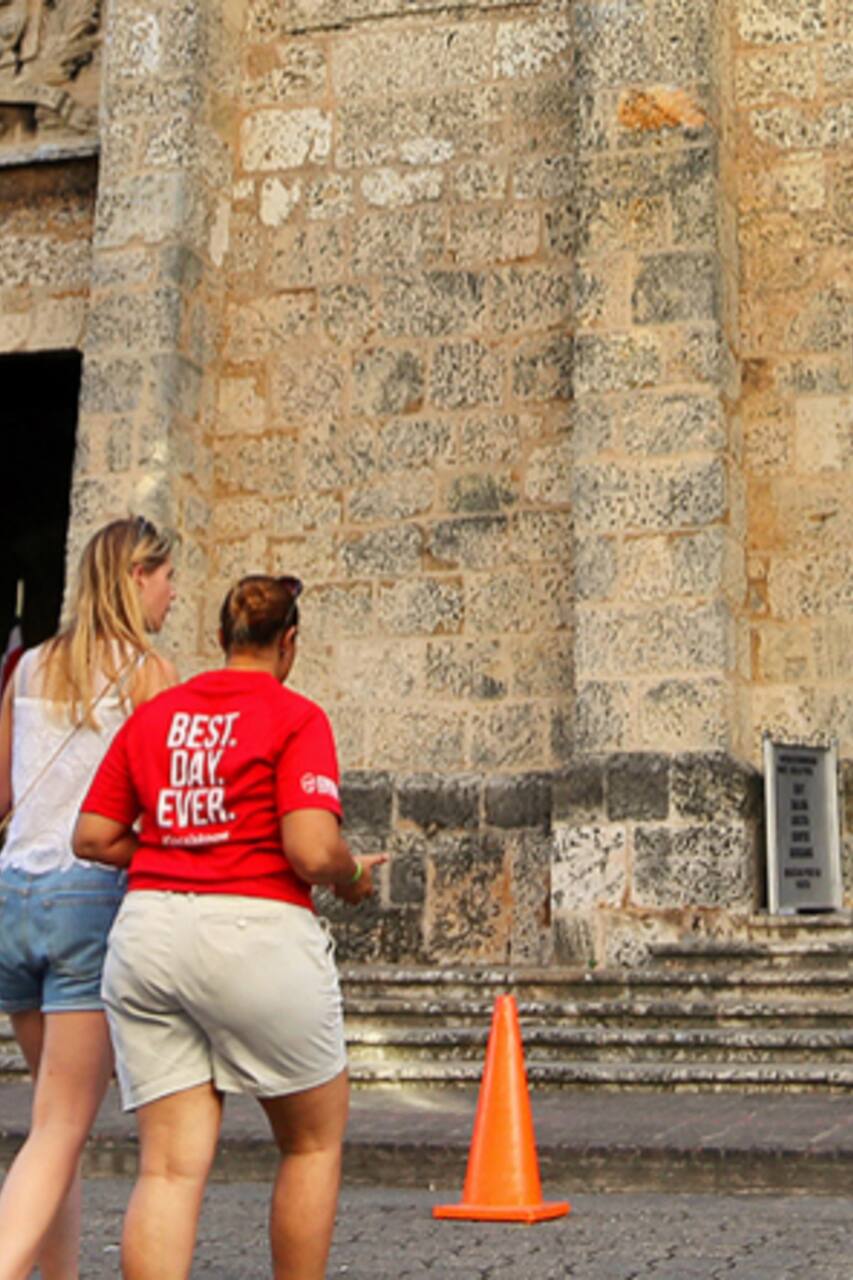 La Paz, Mexico
If you want a little quieter destination besides Los Cabos, head to La Paz. The most popular outdoor activity is snorkeling with Whale Sharks. Don't be afraid. Whale Sharks are peaceful, and equipment is included. Most travelers noted that this was an unforgettable experience.
Meridia, Mexico
Meridia is the capital of the Yucatan and is known for its Mayan heritage. But the most popular outdoor activity is a street food walking tour. The tour is walking and eating your way through the Meridia markets, and one traveler states, "all the food and drink was included as part of the tour and provided an authentic and special experience."